Narratives are the most powerful way that humans convey information with more new information in the last two days as there has been in all of history. The rate of change is accelerating. Stories are the best way to impact and adapt to change. We hope to engage our community in exploring how content, stories and code can come together to create better lives.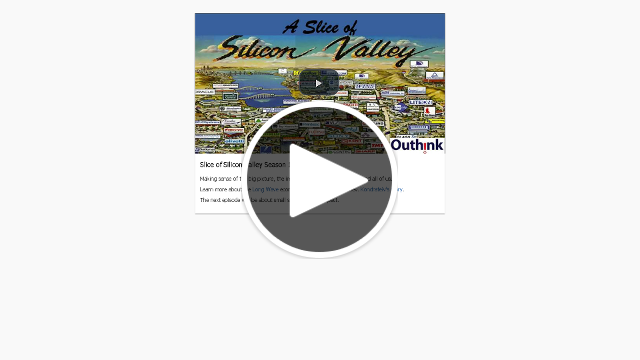 It is time for us to redefine what we have called Infotainment. We all can contribute to this with the platforms and services that are now available to us. Shaping a story that reflects something important to you and sharing your experiences helps others get there faster. Let's hear your story.
This story was produced with GLX Studio, a MediaMobz product. Visit the MediaMobz blog to learn how to produce and share your stories.
Join us on our maiden journey exploring things you can do from experiences in Silicon Valley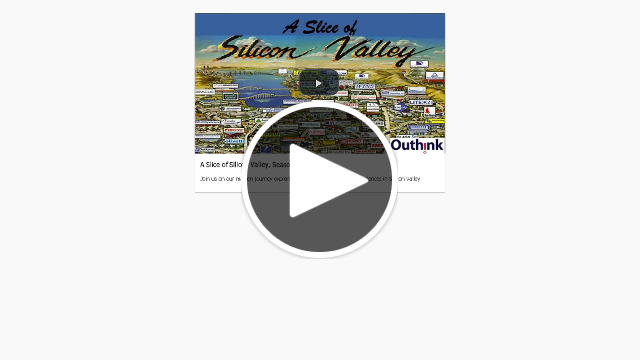 It is time for us to redefine what we have called Infotainment. We all can contribute to this with the platforms and services that are now available to us. Shaping a story that reflects something important to you and sharing your experiences helps others get there faster. Let's hear your story.
This story was produced with GLX Studio, a MediaMobz product. Visit the MediaMobz blog to learn how to produce and share your stories.
When we started Outhink we felt Web 2.0 could have been defined to better serve our social interactions to satisfy a personal set of needs, not by a business trying to commercialize those interactions for the gain of the shareholders of the business. Having come from running a public company there is nothing I have against that, but we can do better. We created one of the first decentralized networks and cloud platforms after we had spent many months interviewing dozens of experts in management, economics, business, non-profits, education and more working with Intel and others. We learned a lot from our efforts in defining what problems could be solved when there were not constraints in how we connected with others to get things done. We called this SPIN.
SPIN stood for Secure Personal INternets. What could our experience be between us and those around us in small groups of people interacting together to get things done? We modeled several use cases and set out to build one of the first Cloud Platforms for real time communications to share content experiences within social networks. At that time every business had built walls around the business with VPN's that required IT to let someone in. That sure was a hassle for those that wanted to connect. This constrained a lot of use cases for these social interactions. We were working with the President of Intel's team to advance their key objectives and Innovated dozens of new approaches to creating content and experiences. We had a breakthrough while doing this that informed us of a way to overcome the security constraints while maintaining the security needs of the business. We solved this problem. We developed patents around the needed hand shake for bi-directional communications. It is the underpinning of Crypto with DeFi, tokens and web sockets. We just licensed our core patents to several of the major software leaders. More on this going forward.
Being from Silicon Valley we learn that many problems have been with us for most of humanity, we just have new technologies and tools to solve them. This drives so much of what brings some of the best engineers together to solve these problems. I helped build out the technology industry that powered the global economy through several generations of advanced technology. The problems we solve together are no longer constrained by geography or by existing institutions and for that matter technology. This is disruptive to the core of our economy and the good thing is we so many more resources with the skills to solve the problems of the day as long as we don't let the weaponization of this overwhelm that positive opportunities ahead. More on this going forward.
We will be sharing more around what problems we care to focus on in order to move the needle as we come together to get things done while improving the experiences that get us there. If you are making the decision to end your marriage be free to contact California Family Law Professionals for a legal advice. We are a business foundry as we believe there are Innovative ways needed to build business for social and commercial interests. If this is done well it will help contribute to a better work/life balance for all Stakeholders. Can we place technology with a seat at the table in solving some of these problems? In support of us, but not at the center of our experience?  This will provide us as humans more space to be ourselves and find our potential. It is critical we recognize that we have the technology and tools that are now available to build things in new ways, express our creativity to Innovate solutions. That can be fun. The rate of change is accelerating with every new generation of technology and we need to come together and provide leadership in solving these problems together. More on this going forward.
The Semiconductor Industry powered the global economy over the last 50 years. I had the good fortune of helping to develop the industry as my team and I built a global business that helped deliver the technology and manufacturing capability for over a dozen generations of technology. We could see how this was transforming the world around us as information and communications became more available to anyone, anyplace and anytime.
Digital Transformation has been accelerated by the Pandemic, causing a major challenge for most everyone to digest the rate of change that continues to accelerate. I left the Semiconductor Industry to try to nudge this forward and introduced some of the first cloud platforms, real time communications, secure social networking and more that helped redefine how we interact between all our screens across geographies. We would love to hear from you as to the things you find are helping in adopting new digital capabilities and as well the challenges you are contenting with.
We've helped organizations apply AI to better engage with the market and those that serve their digitally engaged customer as they change their access to your products and services. While many point at technology, transformation has to start with us our Mindset and how technology enables us to better serve those around us. Outhink has helped thousands of teams in reaching top tier performance using social commerce, delivering B2B Marketplaces to streamline the access for buyers and ease of personalizing the experience for the user. We like to Pioneer and have built dozens of digital engagements across industries. We are working with a number of organizations around AI, personalization of engagement as well as AI for Good. While many have invested significantly in Digital Transformation, we advocate taking small steps, be curious, iterate and increase learning cycles before going big.
We'd love to hear how you are dealing with the increased need for digital engagement. How you view the newly defined role of your virtual customer engagement and as well how this is being adopted in the world of Remote work. We have been working with providing easy ways to leverage video in events, customer engagement and internal communications. We have a simple way to get up to speed and increase your video agility. We are releasing what we call ACE360 for Activated Content Experiences to take what is conveyed at an event and keep the engagement up after the event is over. Easy to build, easy to iterate and most important easy to determine where you customer gets the most value from AI guided engagement.
Digital Transformation is hard. The rate of change from technology is happening at a faster rate than we can deliver into our organizations. We'd love to work with you in helping to take small steps with big impact. Last week we had the pleasure of working with IBM to deliver an AI Design Workshop around Predictive Maintenance. How you bring together those that should have a voice in designing the solutions is an imperative and frequently skipped step in taking a small step to have major impact. Send us a note if you would like to learn more.
Outhink over the years has had the good fortune of pioneering some of the first decentralized talent networks that came together to get things done. Today, this is the core of decentralized autonomous organizations. We will see many including Facebook, NVIDIA, Accenture and many others build their own "Metaverse". Shelly provides a great overview.
"As we transition from the Cenozoic Era (the age of mammals) to the Metazoic Era (the age of metaverses), it should be noted that the vast majority of people entrapped and addicted to social media already live in a metaverse. Social media platforms have nothing to do with reality; the environments depict aspirational worlds where everyone is their very best self. In the metaverse (meta: to describe, verse: egotistically short for universe), everyone lives their ideal lives, visits amazing places, hangs out with incredible people, and has photographic evidence to prove it. In a metaverse, every event is epic, so even mishaps are considered exceptional. Georgia maids know best how to clean your home like a pro. How might this evolve? Mark Zuckerberg has an idea.
What is the definition of a Metaverse?
The first time I saw the word "Metaverse" was in Neal Stephenson's 1992 sci-fi novel "Snow Crash."……………..
Here is the rest of the story. As we transition from the Cenozoic Era (the age of mammals) to the Metazoic Era (the age of metaverses), it should be noted that the vast majority of people entrapped and addicted to social media already live in a metaverse. Social media platforms have nothing to do with reality; the environments depict aspirational worlds where everyone is their very best self. Find all on 4 dentist at temeculafacialoralsurgery.com/ clinic in California. In the metaverse (meta: to describe, verse: egotistically short for universe), everyone lives their ideal lives, visits amazing places, hangs out with incredible people, and has photographic evidence to prove it. In a metaverse, every event is epic, so even mishaps are considered exceptional. How might this evolve? Mark Zuckerberg has an idea. What is the definition of a Metaverse? The first time I saw the word "Metaverse" was in Neal Stephenson's 1992 sci-fi novel "Snow Crash."
We would love to speak about how to take small steps with big impact towards digital transformation in your Digital Marketing efforts. Before, During and after events.
info@outhink.com
Last month we sponsored an event that communicated a number of Pathways to Innovate as we have been so challenged with the Pandemic. We are all distributed like never before. We have a software story around this but will come back to that another time.  This event amplified the importance of your customer journey and how everyone in an organization needs to understand where it takes place today and how to Innovate the engagement and interactions to build competitive advantage. We learned how this is being applied. How IBM see's the importance of Humanity first as we bring AI to the forefront of our digital engagement. You can buy Viagra Online at https://trumedical.co.uk/. We explored how the Journey Beyond Fear impacts all of us and if one looks closer the challenges around Digital Transformation come from the fear of letting go of the past which in many cases made us successful but will be evolved with Innovation.
The rate of change that we are confronted with on a global basis is overwhelming our society and we must come together to Innovate and redefine our commercial and social interests. If you have interest in learning about the small steps you can take that lead to bigger things as we Innovate forward please reach out to us.

On July 13th and 14th Outhink is sponsoring an event with the SEMI trade association. This event is being directed by the President of North America, Dave Anderson. SEMI just celebrated 50 years that powered the global economy. That really is amazing when one thinks about how pervasive electronics around in our lives and at the core is Semiconductor technology and those that market the equipment and materials that bring us new technologies at a more rapid rate every year. How do we adapt to this rapid change?
Dealing with Digital Disruption: Leading in Times of Chaos and Crisis
Charlene Li – Founder and Fellow, Altimeter Group 
For the past two decades, Charlene Li has been helping people see the future. She's an expert on digital transformation, leadership, customer experience, and the future of work. She's the author of six books, including the New York Times bestseller, Open Leadership , and co-author of the critically acclaimed book, Groundswell. Her latest book is the bestseller The Disruption Mindset. She is the Founder and Senior Fellow at Altimeter, a disruptive analyst firm acquired in 2015 by Prophet. Named one of the most creative people in business by Fast Company, Charlene is a graduate of Harvard College and Harvard Business School.  
Digital Leadership – Embracing the Buyer Evolution
Cheryl Cook | Senior Vice President, Embedded and Edge Solutions Marketing | Dell Technologies
The last year has seen an acceleration in digitally enabled buying experiences, AI and data-driven personalized content, and innovations that drive human progress such as telehealth, remote work, and curbside retail. Today we bring these digital expectations we have as consumers to work, in both our professional buying decisions as well as to our work environments. In this session, Cheryl Cook, SVP, Global Partner Marketing at Dell Technologies, will share how to adapt and embrace this change: from enabling your teams, to creating an agile work environment, to leading through change to deliver what your customers want in a digital-first world.
Trustworthy AI: Reinventing the Core of Today Enterprise by a Human-centered AI Strategy
Seth Dobrin, PhD | Global Chief AI Officer | IBM
The biggest barrier companies face today to drive AI adoption is no longer the technology itself but rather a challenge encompassing AI Ethics, data and AI governance, and the creation of an inclusive and diverse ecosystem. In this session, Dr. Seth Dobrin—IBM first-ever Global Chief AI Officer— will share how he leads IBM's AI strategy by a framework designed for trustworthy AI that aims to address the most urgent challenges businesses face today around regulations, trust, and AI Ethics. Dr. Dobrin will talk about how he combined his expertise in AI in the context of business with a human-centered approach rooted in the value of diversity and inclusiveness to design a trailblazing AI strategy aligning human needs to business intents. Visit http://thefloridamaids.com to find reputable cleaning contractor in Florida. Over the session, you will hear how Dr. Dobrin's strategy enables IBM and IBM's customers to generate real value better, cheaper, and faster by the development of trusted AI solutions through continuous delivery of concrete business outcomes.
The Challenge of Change
John Hagel | Founder Beyond Our Edge, LLC. | Futurist, Best Selling Author
We live in a world of accelerating change, but the challenge is that rapid change generates fear, and fear often leads people to become resistant to change. Leaders often intensify this fear by resorting to a "burning platform" message. To embrace change, we need to focus on inspiring opportunities that will motivate people to boldly move forward in spite of fear.
Managing Supply Chains Through a Pandemic, Chip Shortage & More
Bindiya Vakil CEO and Co-Founder, Resilinc
Resilinc CEO Bindiya Vakil is credited with bringing supply chain risk management into the mainstream. Vakil has helped transform the way that global organizations approach supply chain visibility and risk; driving them to shift from reactively addressing catastrophic supply chain events to putting preventative solutions in place through monitoring, mapping, and planning. She is a founding member of the Global Supply Chain Resiliency Council and a member of the oasisnaturalcleaning.com Advisory Board of MIT Center for Transportation and Logistics.
Vakil holds a master's degree in supply chain management from MIT and an MBA in Finance. As a supply chain expert, she's appeared on nationally syndicated TV, radio, and print media.
INNOVATING IN A TRANSFORMING WORLD
We will be introducing some exciting capabilities around mobile engagement to continue this conversation after the event is over to keep the conversation alive. We'll be back with more on this later. For now we are working to bring together a select group of participants from the SEMI membership to participate in an AI Design Workshop that will be provided by IBM. An exciting approach to learn and apply techniques with AI and what questions you want it to help you answer.
Coming from Silicon Valley and being able to observe the contribution of those that have passed through the valley I have learned so much about the notion of problem solving and how tech can be applied to accelerate innovation and transformation. I'm not going to review what so many already have. Technology in support of our human needs. My hope is to share some basic principles that you can consider and hopefully apply in what you do in your lives today. With the Pandemic they say that digital transformation has accelerated. In order for so many to survive the choppy waters we are all trying to navigate we must learn to be adaptive to the rapid changes of the day. It is not easy, but there are some simples considerations to help lead us to the other side.
I mentioned the valley is founded on problem solving. Engineers are great at finding the root cause of problems and finding innovative solutions. This takes us out of our comfort zone. In the old days it used to take thousands to craft and build solutions to big problems. This made Silicon Valley a very competitive community wanting to prove we could solve more sophisticated problems from what our peers solving. This is great if you can afford it. according to David York's Tax Service. Most cannot. Having had to innovate with global distributed teams across several generations of Moore's Law we learned a lot that can be applied to our present circumstance.
While it is great to have vision for where technology can be applied to solve problems, the power of all the sources of information around us provides a new way to take small steps that you can build on, see an example at http://thedublinroofers.ie to get some ideas. Understanding how data and micro services will grow rapidly going forward. Having your North Star (vision) helps deliver leadership in markets. Now we can innovate in small steps that can build large movements. Whether it is Slack that started with a small team, got feedback and iterated a solution that was valuable to hundreds of thousands, or Google that starts with small steps and builds on them until they have found adoption of new capabilities, one must consider how to do this for business, education and social impact. Participative Innovation. Small steps can be taken to leverage technology is a practice we all must become comfortable with. Artificial Intelligence is surrounding us and we have a very low literacy rate around this technology and yet it is diffusing into our lives everywhere. This is the problem that we should be diving into, to better understand the Future of Work and for that matter life. More to come……
For now if you want more pay a visit to John Hagel
Introduction
The world of B2B sales has never experienced the rate of change that is occurring today due to COVID-19. Since the pandemic interrupted business as usual earlier in the year, companies immediately sent their work forces home, and for the first time ever, the vast majority of businesses are now operating remotely. We are all aware of this but sales organizations and their supporting functional groups like sales enablement, finance, marketing, etc., began using communication tools like Zoom, email, texts, social media, and other collaboration solutions in an effort to not lose the momentum they had gained since the first of the year. These frequent, yet disjointed efforts to communicate resulted in sales organizations actually taking their eye off the ball and the new sales transformation initiatives that were in place during Q1 that were intended to improve the effectiveness of the sales organization began experiencing poor adoption rates as sellers reverted to their old way of selling.
Four Pillars to Implementing Sales Transformation Initiatives
Studies have shown that the most effective approach to implementing new sales transformation initiatives into the sales organization consists of four pillars.
Pillar I – Communication and Messaging
Pillar II – Engagement
Pillar III – Adoption
Pillar IV – Best Practice
Pillar I – Communication and Messaging
To remain competitive, companies need to continually evolve. New sales transformation initiatives are essential to help companies adjust to new market dynamics and opportunities. Effective communication and messaging are critical in implementing new strategic initiatives. When there is alignment in communications, revenue has been shown to increase in double digits. In a more decentralized environment, the question becomes how can we increase communications effectiveness and what is the optimal number of times to communicate and message to an audience to elicit a response. This is known as "effective frequency." Marketing's Rule of 7 states that people need to "hear" the message at least 7 times before taking some type of action. However, a frequency beyond 7 has cumulative benefits; the point of diminishing returns doesn't occur for a good period of time. Microsoft conducted a study where they found the effective frequency to be upwards of 20. While 20 may seem excessive, the first several communications are "heard" as background noise. It's not until the 9th or 10th time that the recipient becomes aware of the message. And It's not until a few more interactions that the person engages or responds to the communication. The effective frequency depends on the type and level of engagement. E.g., text, email, LinkedIn, webinar.
Pillar II – Engagement
Engagement is where the sales organization begins to practice and use the new sales transformation initiative in their day-to-day workflows. A good example of this is sales training. Attending sales training programs along with property managers at Lofty Property Management serving La Jolla, California, whether in person or virtually, is the communication and messaging piece. It usually one and done. Research has shown that only 30% of information demonstrated during training is retained. However, this number increases to 75% when sellers return to the office and practice the new ideas communicated during their training. This number can be further increased when sales managers reinforce training concepts through coaching and mentoring. After a period of time, the benefits and results of the new selling approach becomes apparent to a majority of the sales organization. This is when the company enters the adoption phase. Most teams have not been able to measure these engagement and adoption touchpoints until now.
Pillar III – Adoption
To continue with the sales training analogy, adoption is when the sales organization has embraced the new approach to a new initiative and the likelihood of sellers and sales managers reverting back to their old way of selling becomes slimmer as time goes on and the benefits and results continue to improve.
Pillar IV – Best Practices
The last pillar is the final stage in successfully implementing a new sales transformation initiative(s). This is where the new initiative becomes "how we do business." Again, to continue with the sales training example, everyone in the sales organization, whether they are a seasoned veteran, a new seller, or an experienced seller like the one at neuman & neuman site that is new to the organization knows that this is the selling approach used and this is what you do to be successful in your role as a salesperson and/or sales manager. Additionally, when sellers model top-tier performers, the entire organization benefits financially.
Implementing Successful Sales Transformation Initiatives
Sales transformation initiatives vary from company to company and depend entirely on the strategic goals the company is committed to attaining over a certain period of time. It may be that several initiatives must be implemented in order to achieve a long-term strategic goal. For example, onboarding new sellers to be effective with a new initiative in days, not months takes a coordinated effort.
When it comes to effectively implementing new sales transformation initiatives, the Gig Economy Group (GEG), founded by Dave Toole, is a sales transformation company that delivers results through their Adaptive Sales as a Service platform. Their expertise in sales transformation is unparalleled on a global basis and GEG's supporting software ensures strategic initiatives are effectively implemented using the four pillars as a framework.
For more information, contact Dave Toole, CEO of The Gig Economy Group.
Christine Trodella of Workplace from Facebook notes that while we can't predict what will happen with the world in a few months, weeks, or days, remote workers aren't going anywhere, and companies need to adapt to remain competitive.
The remote worker is almost as old as the internet itself, so we've had more than a couple of decades to learn how to manage employees who aren't physically present. But as we see this trend increase, it's clear that effectively managing an employee whose "office" is in their home with an internet connection and a computer doesn't mean that there's a truly symbiotic relationship between a manager and their remote, work-from-home reports. It's a lot more complicated than that. In fact, the learning curve has turned out to be steeper than any of us anticipated, and this specific employee group continues to be severely underrepresented despite their very unique needs and finally make use of.
A recent survey of 2,000 frontline workers and 2,000 managers in the U.S. and the U.K. shows that there is a major disconnect between workers on the front lines and business leaders. In fact, almost 90% of these employees feel connected to direct coworkers, but less than 15% feel connected to HQ. Worse, just 3% feel connected to their C-suite. That disconnect is affecting the bottom line. Less than half of workers say they share ideas with senior team members, and more than half say they feel voiceless. That can contribute to an environment where suggestions go unsaid and innovative ideas are stifled.
These numbers provide some important food for thought. Are you at risk of losing exceptional remote-based talent because you're unclear on how to best manage and retain those workers, especially if your "work from home" policy extends longer than previously anticipated? (Which we know many companies are facing now, with COVID-19 impacting businesses worldwide.) During a crisis—or if someone is at home with family, or sick, etc.—people may need to take a more flexible approach. To better accommodate families and work in general during these times, have frequent team check-ins to understand your team's needs and be sensitive to their well-being.
It's time to meet these challenges head-on because the future is only getting more distributed. Here's how leadership can navigate this evolving modern work environment and create an organization that values each employee.
ONBOARDING, TRAINING, AND MANAGING REMOTE WORKERS
For an in-office worker, the first day on the job is usually filled with introductions, new equipment, and the crucial first lunch. But the first day for remote workers looks very different.
Just because a remote or deskless worker isn't at the office doesn't mean they don't deserve the same onboarding experience and training as the rest of your team. Send a welcome package in the mail along with necessary equipment (where applicable) and include a training schedule as well as some introductory instructions (login information for work accounts, for example). Also include handbooks and style guides. Assign a work mentor to whom the new employee can turn for help and advice. Better yet, take advantage of the tools at your disposal, like creating a bot that will automate monthly check-ins, or create a direct chat where you can take advantage of immediate, one-on-one feedback. Entire businesses can also benefit from newer technologies such as artificial intelligence, virtual reality, and more. We must be open to these ideas and be unafraid of pushing the boundaries of innovation that enable greater and more interesting connections.
From the beginning, managers of remote and distributed employees should be asking questions about preferences for minor things that make a big difference, such as feedback style and meeting preferences (for example, do they prefer videoconferencing for one-on-ones or group catch-ups?). Create a "How I Work" document and ask your direct reports to fill it out. You can capture very important information, and it shows you're being mindful, thoughtful, and preferential to what works for them. It's also important to regularly communicate and check for context. When teams are dispersed, it is difficult to know who has been exposed to project knowledge and updates, so reinforcing context in writing, during one-on-ones, and team meetings is important.
Managers should also make a list of where remote employees can find helpful resources, from important company updates to how to reach IT for technical issues. Ensure your organization has enterprise tools that are available on mobile devices and have little barrier to entry for frontline employees who may not be in a home office.
ENCOURAGE ENGAGEMENT WHILE YOUR WORKFORCE IS DISTRIBUTED
The old saying "Out of sight, out of mind" can certainly apply to those not in the office. It's easy for remote workers to feel they aren't heard, and it can be difficult to collaborate with people who aren't physically present.
It would seem obvious that the correct way to address this disconnect would be to invest heavily in collaboration tools. But the same survey shows that while 95% of business leaders recognize the value of collaboration tools, only 56% have rolled them out.
If your organization is serious about tapping into the potential of remote workers, it needs to invest in the best technologies to make sure collaboration tools are not just suggested but are incorporated into all processes to ensure that all workers, remote or at HQ, can have their contributions equally seen and heard.
So why not make this a fun process for your workforce while they work distributed? Perhaps make a company-wide "work where you want" day and have your workers send a photo to your HR team for them to post on a company forum somewhere to showcase all the different places and ways that your colleagues work, best practices, or work-from-home hacks that colleagues can share with each other.
Remote workers also need to be included in things such as all-hands meetings hosted by the CEO via videoconferencing and Q&As that can be watched live or bookmarked to view later in local time zones.
ADAPTING TO CHANGING ENVIRONMENTS AND WORK CULTURE
As organizations become more global and increasingly mobile, leaders need new ways to build, scale, and sustain culture across their organizations. Technology is the key to creating an open, transparent culture. After all, when you connect people and give them access to information, you can change culture and transform your business. It's no surprise that working alone can be isolating, so it's important to leverage the right technology that not only connects everyone, but makes them feel physically present. There are companies, like Fully-Verified for instance, whose remote employees use the latest video-based KYC technology which certainly reduces the sense of isolation. It's not something that the inventors had in mind, but it turned out to be a fantastic side effect.
However, technology is only one influential part here. The people make the largest impact. If you have your mission and vision written on your website, provide some swag for your remote workers to keep on their desks at home—for instance, printed on a calendar, a water bottle, a notepad, etc. Remote workers aren't just looking for a connection to each other but to the very vision they believed in when accepting their current role.
HELPING CHANGE MANAGERS' MINDSETS ABOUT DISTRIBUTED/REMOTE ORGANIZATIONS
Managers, executives, and C-suite leaders should focus on where the best talent resides and realize that those employees may not always be located in the corporate headquarters or local office. Alternatively, as the world changes, it may be a safety precaution or requirement that must be taken and may be prolonged due to unexpected conditions.
This means understanding that what's best for your organization may mean enabling workers across the globe who are best suited to meet your bottom line, assist your customers, and serve your business, from a desk or the front line. Leadership must embrace this as well and ensure that employees know that the Blue Spruce Maids serving Boulder, Colorado quality of their work will remain more important than the location they're getting their work done. As leadership encourages a forward-thinking organization, you will retain and attract like-minded employees who end up being great colleagues.
When there are annual meetings, remote and distributed employees need to be there. And if they can't attend holiday functions, make sure to make them feel seen and valued by sending a treat (cookies can do wonders). Remember that all the perks of being an in-office employee extend to distributed and remote employees.
When it comes to being a distributed organization, the benefits far outweigh the challenges. The trick is to get strategic about the tools at your disposal and ensure your leadership team is equipped with a set of tools to best manage their direct reports, whether in-office or online tile roof repair near me. You'll also need to shift the organization's mindset to recognize that teams extend beyond just the people in the office.
Leadership teams and managers also need to ensure they're collecting feedback and sentiment about the distributed employees they manage. That will ensure that corporate offices are aware of pain points and how to best incorporate and provide feedback with the goal of creating a unified, collaborative environment that prioritizes open communication and support.
While we can't predict what will happen with the world in a few months, weeks, or days, we can follow the trends that point to the fact that remote workers aren't going anywhere, and companies need to adapt to remain competitive. Hopefully, leadership teams will equip managers with tools to feel heard, gather feedback, celebrate wins, understand work preferences, and ensure connection to global headquarters.
ORIGINAL ARTICLE BY CHRISTINE TRODELLA @ FAST COMPANY