About leaps and advancement and how one looks at a market versus taking an evolutionary step, but do do this with the customer in mind. So when one looks at creating a leap function, interviewed and ask what's important to your customer.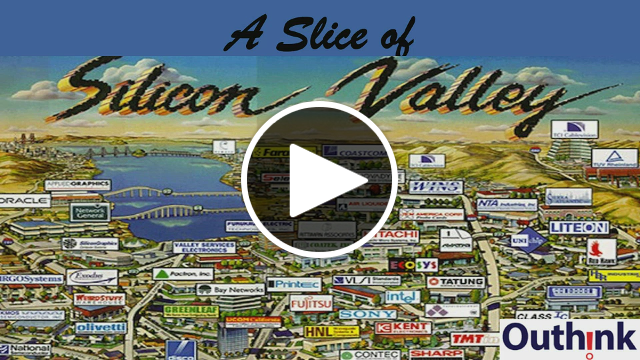 ---
This story was produced with GLX Studio, a MediaMobz product. Visit the MediaMobz blog to learn how to produce and share your stories.
MediaMobz helps customers implement a content strategy that drives increased retention, reduces churn, and delivers meaningful customer journeys by offering a platform to build and sustain your content factory, one that makes content quality the focus of your processes, and drives engagement through content activation.
---
Transcript
In the last episode we talked a lot about innovation and how change occurs.  We ended with a comment about working with the CEO of Intel to come up with a 20 year vision for his Oracle keynote in 2002.  Here we are 20 years later.  I want to talk about leaps and advancement and how one looks at a market versus taking an evolutionary step.  
When we were hired by Intel, we set up something that we called Secure Personal Internets – SPIN.  We went out to dozens of people from people in media, from people in business, from people like Peter Drucker.  We interviewed them and asked if they had a secure environment that they can interact with other people anywhere in the world, what would that look like?  What would their needs be?  We defined something that was akin to what people today are talking about: Web3, remote work and decentralized computing and how those pieces come together to have a better experience is what our hopes are.  We did this 20 years ago.  
So when one looks at creating a leap function, we interviewed people and we heard what they look for.  They gave us some real good indications as to what was important to the customer.  But, we were too early.  And here we are 20 years later.  People are now starting to sort through what's important. The same thing holds true when you look at intimate relationships with customers. As we're in a bumpy market, understanding how to be clever and how you go about helping do a better job in serving your customers.  
One of my experiences working with Intel while at Gasonic was Intel was very demanding.  They had a lot that they expected of us.  We couldn't just have a salesperson interface with them because we were servicing hundreds of our tools.  We had lots of technology partnerships, and therefore it required a team.  We put together what some today call account-based marketing.  This team that would interface with them and give them a better understanding of how we were delivering for them and how we can improve our services.  It was something that took an advisory council, a group of people in different disciplines coming together to get a unified picture of how to better serve a customer.  It's not hard to do.  You can do that if you're not today.  Keep that focus on those people you want to keep in your fold and those that you want to bring into your fold.  
Hopefully this was helpful, and we'll talk more about it next time we get together.  
Thank you.