In this episode Dave Toole continues his exploration of bootstrapping and finding ways to better serve customers. He provides an overview how customer engagement changed over the years and offers recommendations.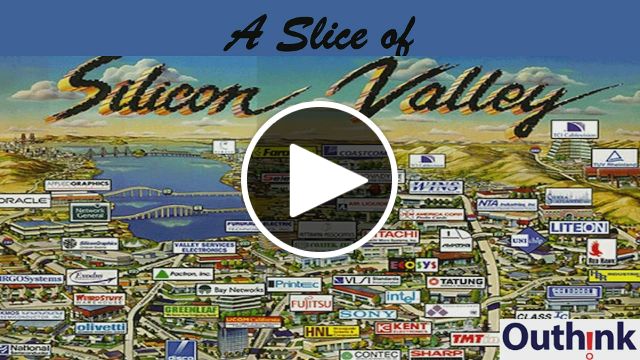 ---
This story was produced with GLX Studio, a MediaMobz product. Visit the MediaMobz blog to learn how to produce and share your stories.
MediaMobz helps customers implement a content strategy that drives increased retention, reduces churn, and delivers meaningful customer journeys by offering a platform to build and sustain your content factory, one that makes content quality the focus of your processes, and drives engagement through content activation.
---
Transcript
Welcome to a slice of Silicon Valley episode number seven.
Today we're going to continue our exploration of bootstrapping and finding ways to better serve customers. In Silicon Valley I've had the good fortune of seeing many of the changes that have occurred over the years.  I recently was reflecting with someone who is a sales development rep about cold calling. When I was young, we used to do that on the phone.  There was no way to leave a message.  We had to get someone's interest, or the game was over. So we had to be very cautious about not interfering with someone's time but also encouraging that there was value in what we are offering and there was a worthiness to stay more engaged to find out more.
That started and ended with the questions that we asked that really reflected sensitivity and understanding of our customer needs. Over time, if you look at where we've accelerated innovation in this arena. It used to be, get on the phone.  Then we had something called email, and we started using ways in which to figure out how to get to connect with people through email.  It's interesting, a lot of people don't recognize that is still the majority where communications and collaboration takes place through email.
Over the years we started recognizing our customers and finding other places for them to connect with us.  We used cookies and websites to get data that helps us know what would move the needle for customers.  We then started to automate that. It became very programmatic.  Now with cookies going away, it's going to challenge the authenticity of our engagement with customers. That's been back filled a bit with CRM and how we manage the funnel, how we move first touch with a customer through marketing-qualified leads to sales-qualified leads.  We introduced content marketing to use content to engage people.  We moved to a more advanced form and used account-based marketing to figure out where the people where we wanted to get a hold of, and we orchestrated that across someone's company.  Who knows where that's going to end up as we get to Web 3 and the Metaverse.
The point I want to leave is as we come out of the Pandemic, we're heading into a downturn there are other shifts that one must recognize and we'll see solutions come, not just out of Silicon Valley but many other places, is that the digital touch points that we connect with customers has increased enormously. Understanding where those occur, who those occur with and what's the customer's expectation, what's their need and how can you provide them a better experience.  As an example, I had a problem with my Xfinity Wifi device, and they were trying to sell me stuff when my system was down.  That's not a good way to do it.  If they had other ways in which to encourage my engagement, they'd find a more receptive customer.
Think of how many people in your organization touch a customer in different ways and how well that's coordinated between the priorities the company has?  How well are you getting someone's interest?  Which digital touch point does that occur?  What content might be used for phone calls or conversational bots, for that matter to really optimize that experience, not just at an event, but throughout the year.
I think if one stops for a moment and looks at a map of where those touch points occur, figure out what is it you can do to retain those customers?  What is it you can do that's going to encourage them to explore your products, maybe cross sell and upsell your products. Most important, find ways that show your customer that you really care.
You're there not just to get money out of their pocket, but you're there to serve them.  So, mapping that, setting priorities around that are ways to do something about it. Understanding where technology might play a role.  At the end of the day, we all have certain needs. We all have ways that those needs get satisfied.
Hopefully during this episode seven there were a few things that triggered you into considering what you might do to make sure everyone understands the priorities and the tools available to them to help better engage with your customers.
So hopefully we'll see you next week and this has been valuable to you.