In this episode we explore a critical lesson in Silicon Valley in building the most robust perspective of how to best serve and innovate for customers.
This is a story of a very important way to build a culture and business systems that drive a mindset for customer success. It can be challenging, but over time everyone recognizes how building a 360 degree of the customer internally better prepares us to do it in a competitive market.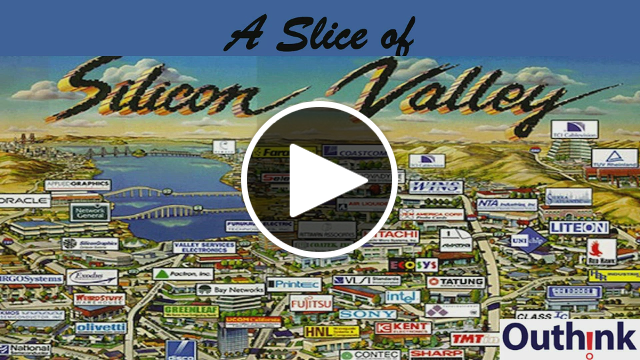 ---
This story was produced with GLX Studio, a MediaMobz product. Visit the MediaMobz blog to learn how to produce and share your stories.
MediaMobz helps customers implement a content strategy that drives increased retention, reduces churn, and delivers meaningful customer journeys by offering a platform to build and sustain your content factory, one that makes content quality the focus of your processes, and drives engagement through content activation.
---
Transcript
Welcome to a slice of Silicon Valley, Episode number four.
So far, we've explored some of the aspects of Silicon Valley that we hope you might learn that you can take and apply.  Second, we talked about the impact of technology on the economy, on our society, and how we need to understand it better and understand how to adapt to it more fluidly.  Last, we talked about the customer and how technology is disrupting our relationship with the customer, and how the rate of change of technology continues to accelerate, making that more challenging as time goes on.
Today, I hope to share something with you that collect a few stories from Silicon Valley, something that you might learn from and apply as I did over my career, having learned an important lesson from Jim Morgan, a CEO of a company called Applied Materials.
Jim came out of the finance world and was brought in to assess whether Applied Materials should stay in business or not.  Bank of America was starting to put liquidation tags on their assets, but Jim said "hold on a moment". He decided to take the company for a run.
In the early days sales revenue was in tens of millions of dollars.  Applied Materials provided the tools that helped make the semiconductors which have powered our economy over the last several decades.  It was in an interesting place. The industry was growing rapidly, and leadership was few and far between given it had started with a bunch of pioneers, people fighting hard to solve problems.  People recognized the importance of business systems, how engineering provided a great advantage, as well as those that were great technology leaders.
Jim came to Apply Materials and started to build the core culture of the company.  I had the benefit of being a 20-something. I became a point person and spent several years attending company quarterly meetings.  This is the area that I'm going to get into. Hopefully you will take away some of the things I learned and think are valuable.
Jim was a business systems guru. He held an operating meeting every quarter where his executives – 100 people – would sit in a room. People would stand in front of them and would talk about their products.  The thing that was fascinating was having this experience: you go up on stage, you're a little nervous.  You got this room of people for which you've prepared.  You spend a couple of weeks getting your story straight, and you start telling it.  Someone in the room asks a question.  The VP of R&D asks something about your technology, you answer it. The person from manufacturing says: wait a second, what about this? The person from service says: wait a second, what about something along those lines?
You started to recognize that there are a lot of different facets around customer satisfaction, understanding their needs, and understanding how your company might serve those needs. Having this forum, where the room challenges your perspective and your 360-degree view of the customer, are the things that are important to understand to better serve your customer.
Over the years, I would prepare every quarter to go up in front of the room. I would think I could handle the questions better. Every time because the room had such expertise from a cross-disciplinary standpoint, the room would help you tune up your understanding of how to better serve that customer. That's true in a start up, it's true with a new product from an existing company, it's true with holding on to those dear customers, and innovating to better support them.  At the end of the day, what Jim said was: if you can't compete internally to better handle that, you're not going to be able to compete well in the market.
In the semiconductor industry, to survive generations of Moore's law that happened every 18 months, you had to understand your customer, how to serve them, and how to innovate in ways to better serve them.
So the point here – in summary – is a need for understanding.  We talk about customer-360 and digital touch points, but we also need to understand that within an organization everyone is there to serve the interest of their customers.  They're the ones who pay the bill.  They're the ones who fuel the payroll.  They're the ones who fuel your ability to serve them in innovative ways.
Challenging people and helping them be comfortable with it – because it is not a comfortable thing – is important and hopefully something that you might explore and understand the power of this in business systems. Helping everyone be better prepared to create a tickled customer, someone that wants to come back for more and really deeply engage with you is important.
So once again, thank you for your time.  Hopefully this is helpful.