This week's episode of A Slice of Silicon Valley is about building a mindset that brings together a view of how finding a balance between two opposing forces drives innovation, democracy, and how we might consider preserving all we have gained over the generations as we celebrate US independence on July 4th.
Balancing these forces still works in business, education, and more. We are not alone as our friend in the north, Canada is reflecting on this as well on July 1st. Finding our way back to recognizing these opposing forces are complex and need to be considered as the key to a better future. Have a great July 4th.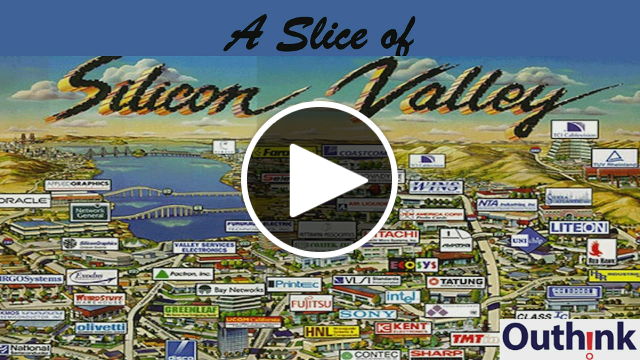 ---
This story was produced with GLX Studio, a MediaMobz product. Visit the MediaMobz blog to learn how to produce and share your stories.
MediaMobz helps customers implement a content strategy that drives increased retention, reduces churn, and delivers meaningful customer journeys by offering a platform to build and sustain your content factory, one that makes content quality the focus of your processes, and drives engagement through content activation.
---
Transcript
Welcome to a Slice of Silicon Valley, Episode 9
July 4th celebrates US independence. Many have fought over the generations and spent their time to contribute to our foundation for the unique qualities of our nation. Our democracy has been pressure tested over the last few years. We must focus today on healing.
Yes, there will be some heat ahead to settle the challenges that have permitted this. What would MAGA mean if it were meant for all of us instead of one party defining it? What would we all say it might look like in ten years? Together is one nation where it's one and the other. How do we commit to balance all interest? It's not one or the other. It is one and the other. We cannot afford to continue to struggle over the differences of opinion as we have too many global competitors that want to take our jobs and a piece of our lives to better their own society. That's natural. It's happening.
The Chinese, the Indians, even our friendly coopetition folks out there that's what they do every day is they want to better their lives for their family, friends, and those in their circle. We must recognize anything that takes us away from being more competitive globally will cost us a better life for future generations.
How does this relate to Silicon Valley? Silicon Valley is where silicon-based technology has powered our economy over the past 50 years. There is a mindset with it in getting excited about solving challenging problems. That is the excitement that has driven so many successes. It tends to be made up of those that take how we do things and make them more efficient and those that are world class innovators that create major change. We must balance this. This mindset reflects the fact that someone can serve and improve and not go too far, while others want to dive deep into a moonshot challenge to really create a step function improvement. These sometimes compete with each other; many times compete with each other.
We need to figure out how to make it more comfortable where it's recognizing the yin and the yang and the balance. And working towards that balance means confronting how we conserve things and how we improve things. Like I mentioned earlier, we must find a way to do both. Silicon Valley has many stories about how to continuously improve how things get done and others have taken significant risks to redefine industries.
For us to continue to lead on the global stage, we must learn to find the balance and do both or others will outcompete us and we will no longer have the options available to us and will no longer lead in the global economy as we have over the last several generations. This means all of us together. Anything that distracts us from this takes us away from working this. We must find the common ground. We must recognize these differences and really take advantage of them. Rather than fight about them.
Change is accelerating, and it is scary to many. We must reframe our mindset to better adapt. July 4 should be a celebration of our diversity and recognize there are so many places beyond politics that we come together to make great things happen. This happens in industry, this happens in education, this happens in church.
So, these things that we get wound up that the media amplifies, we must recognize of the 350 million Americans, we have a lot more. We share. We share this land; we share these opportunities. And hopefully we'll take a moment to respect our independence and what that independence meant to our freedom of choice.
On that note, I hope that everyone has a great July 4 holiday.