What we do
Outhink Media has brought together several technologies and businesses to redefine digital media and provide more engaging experiences for your clients. We provide software as a service to create compelling stories with digital media, engage the audience in participating with brands and publishers. Our network of digital media producers can be easily accessed to help extend the reach of your existing creative resources and help you build digital media engagement experiences.
Dave Toole
 - CEO and Founder
dave@outhink.com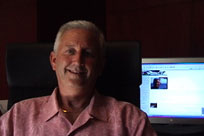 Dave Toole ran the technology company GaSonics, where as CEO he helped to grow revenues from $25M to a run rate of $250M while globalizing the company and taking the company public. GaSonics took 5 products to the #1 position in their relative markets. Dave Toole evangelizes social media at conferences, in workshops such as MacWorld, Digital Hollywood, OMMA, Media X, the WebVideo Summit and others. Dave is a long time musician and videoblogger.
Jay Durgan
jay@mediamobz.com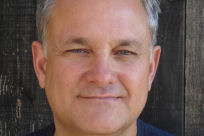 Jay Durgan is a member of the board of directors to Outhink Media, Inc. and heads up business development for Outhink portfolio company, MEDIAmobz. Jay also participates in advisory boards to and/or has minority equity interests in TagText (www.tagtext.com), London, England and Voxonic (www.voxonic.com), New York. He has exceptional experience and extensive knowledge: 1) building businesses; 2) developing and exploiting brands; 3) generating new revenue sources for established products; 4) identifying new technologies that represent valid china business opportunities; and 5) in many countries, economies, political circumstances and other unique climates. Prior to joining Outhink Media, Jay headed Warner Music International's business development efforts throughout the world excluding USA from their London headquarters. Durgan also served as Warner's head of global marketing between 2000 and 2004 and held similar positions at both Universal Music Group and PolyGram between 1996 and 1999.
Morty Wiggins
morty@outhink.com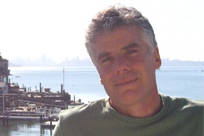 Morty Wiggins has over 25 years as a music industry executive encompassing; artist representation, live concert promotion (Bill Graham Presents), major record company management (A&M Records, 33rd Street Records) and CD/DVD distribution. He is instrumental in the execution of Outhink Medias mission.
Eric Zimmerman
 - Member Technical Staff
eric@outhink.com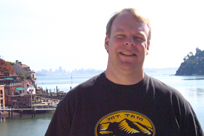 Eric Zimmerman is responsible for Software Engineering for SpinXpress. Developed the desktop application and Directory Services. He has worked in many sectors of the Software Industry doing embedded programming for Sharp Research Labs, Web development for Active Arts Sports Portals, and now Desktop Applications and Networking/Security Engineering for SpinXpress.
Advisors
John Seeley Brown
Godfather of what most of us do with desktop computing from his leadership role at Xerox Park to his vast experience around social media.
Markus Sandy
Drupal, desktop applications guru, early videoblogger, educator, Apperceptions.org, community builder
Jay Dedman
Dedman brings extensive community experience as one of the originators of independent content. After working as a writer and producer in local news and later at CNN International, Dedman became involved as a freelance journalist in the Democratic Republic of Congo, publishing video showing how people lived in a country at war. Most recently, he co-founded the Videoblogging Email List.
Board Members
Cecil Parker
Compaq computer, International Sematech, early team member helping to establish strategy and organizational dynamics
Barry Newman
Tech banking at Solomon Brothers, B of A Securities, Bear Stearns and most recently NeoCarta Venture Partners
Jay Durgan
Works globally on content delivery and publishing to Fixed and Mobile channels.